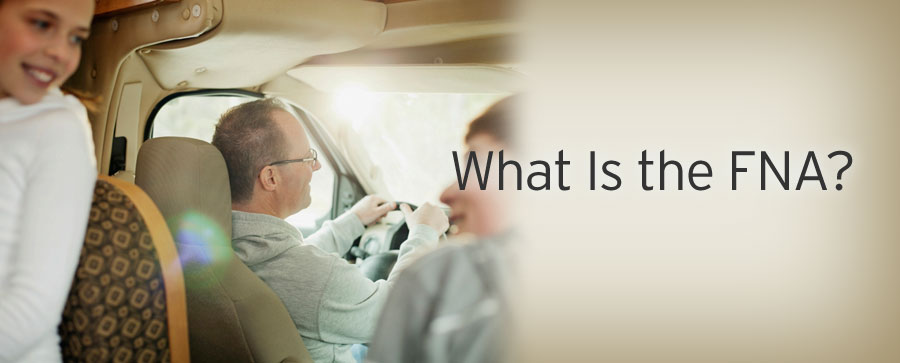 What are "Wants" and "Needs"?
We tell ourselves that life is short – it's important to live a little. But realizing what are "needs" and what are "wants" – with the occasional sweetener thrown in, can be a challenge. This is true especially over the long term.
Think about some of the items you've bought recently. Did the family have to have the latest in everything – $100+ jeans, smartphones, tablet computers, every trendy toy and constant restaurant meals (wants)? Or did you work in good-quality clothes, bargain items and meals enjoyed at home together (needs) as part of your plan?
Even if your earnings are modest, if you make a plan and stick to it, you will surprise yourself with what you can achieve. It's not what you make – it's what you keep. And it's never too late to make a change in your financial future. That's where Primerica's complimentary Financial Needs Analysis comes in.
The Primerica FNA
Do you have a clear strategy for retirement, debt elimination and education savings? If not, you're not alone. In fact, many people aren't sure where to begin when it comes to getting their financial lives in order.
That's where Primerica can help. Did you know that in as little as 30 minutes you could get on the road to changing your financial situation and your life?
Primerica teaches people how money works so they can make informed decisions about how to manage their finances. Through our complimentary Financial Needs Analysis (FNA), we can show you the steps you need to take to get on the road to the financial life you want – and deserve.
Are you ready to change your financial outlook?
Get Ready to Change Your Life
Primerica has helped millions of people, just like you, start on the path to financial freedom. The FNA is where it all starts. We're on YOUR side! We know you're tired of being in debt and living paycheck to paycheck. We know you want to change your life — but may not know where to begin.
Talk to your Primerica representative today and let us help you change your life. If you don't already know a Primerica representative, you can search for a Primerica representative right here.